It's always nice to rediscover places with someone you love. Nat and I are both familiar with Sydney and the Blue Mountains, yet our individual experiences were so different. For starters, Annandale was somewhere we hadn't heard of before, but staying in an airbnb near there introduced us to an entirely different neighbourhood far from the city. It is a quiet area that turns pitch dark at night - it's a very sleepy place.
Our first proper day in Sydney saw us going on an adventure to some of my favourite places in the city. We started off in Newtown, where we visited Elizabeth's Bookshop. I last visited there during my trip in 2015, where I discovered the Blind Date with A Book section. Nat and I took turns picking out books for each other, and he loved the experience! I was happy to see that the random notes around the shop containing recommendations were still around, and that the bookshop hasn't lost its charm.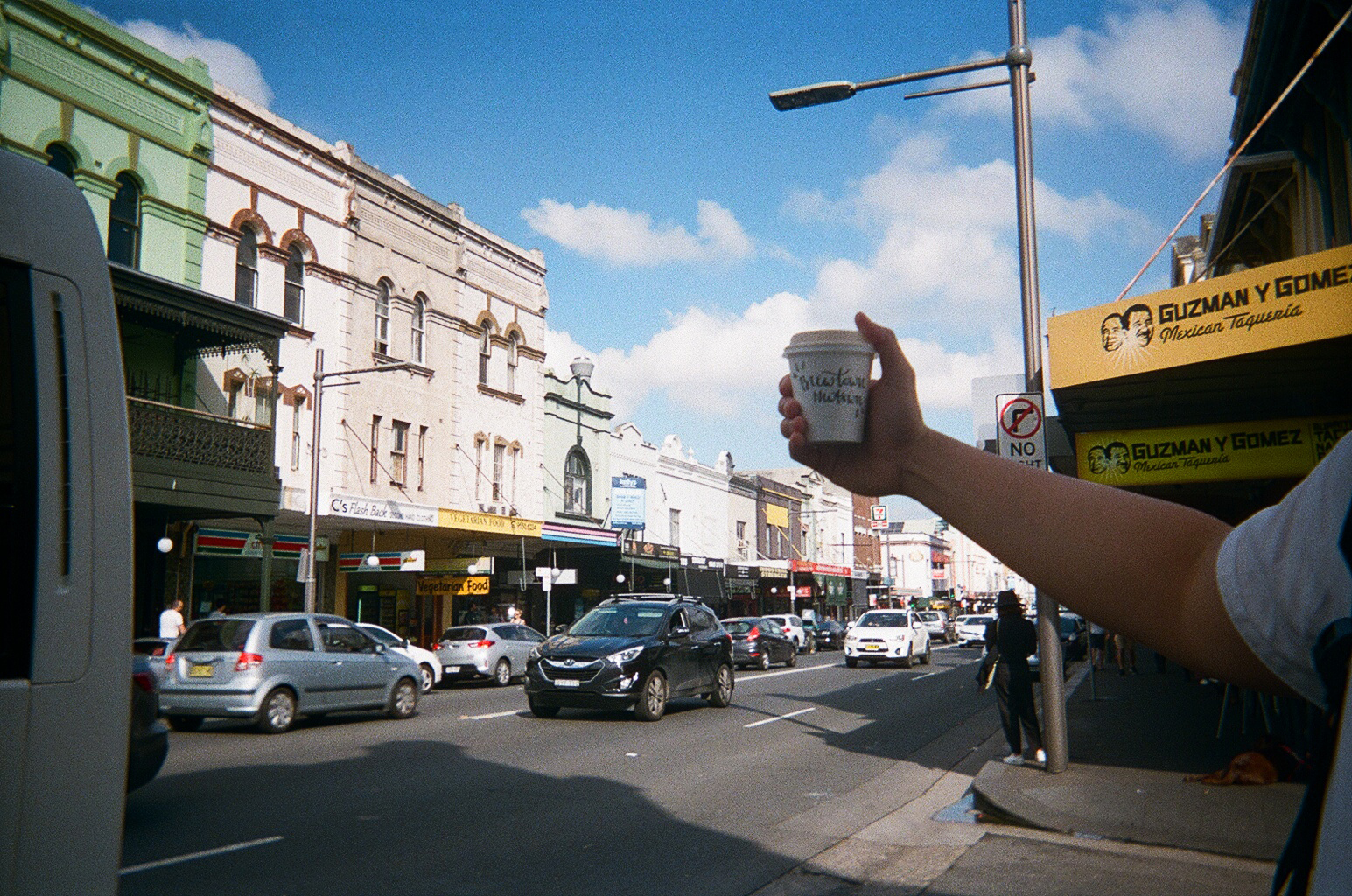 We made our way to the Grounds of Alexandria after, which is my favourite cafe in Sydney! The Grounds has this magical vibe around it - although it is situated in the midst of an industrial area, the cafe makes you feel like you're in an entirely different world. Everything was pretty much the same as I remembered, including the farm animals!
On our second day, we did the Bondi to Coogee walk. Nat walked this trail when he was last here with his family, while I didn't get to on my last trip as I got to the beach just when the sun was going to set, so I was really looking forward to this walk! Unfortunately we picked a rainy day to go to the beach - the sky was pretty gloomy and it was pretty wet, but it was a beautiful coastal walk nonetheless. The wind was crazy, and that really added to the experience!
The Blue Mountains felt like a change of season - it was significantly colder there but more importantly, the leaves were so colourful and the autumn vibes were strong! We stayed at Wentworth Falls, and it is so peaceful and beautiful up there - I'd love to retire there one day, hehe.
We bought tickets to Scenic World, where Nat went on his last trip here! We took a walk into one of the forests, and the air was delightfully crisp and fresh.
And we hiked through the mountains to find a waterfall.